Don Dowd - Top Real Estate Agent Main Line PA
A Top Realtor Main Line Pennsylvania Homeowners Trust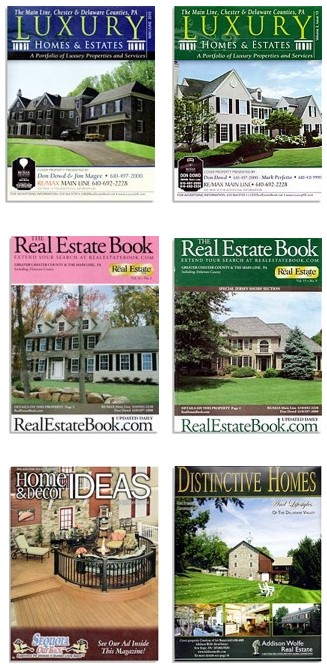 Selling Your Main Line PA Home is My #1 Priority
When it is important to sell your home, it is critical to not settle for less than a top real estate agent. Main Line PA has plenty of realtors to choose from, but in today's real estate market, it pays to work with the best. And in Main Line Pennsylvania, one of the best real estate agents is Don Dowd.

Don Dowd has been a Main Line Pennsylvania realtor for several years as primarily an agent and also an investor. He has personally bought and sold nearly $12 million worth of real estate, and undersatand through his personal experience the value of having a top realtor looking out for your best interests. Since 2010, Don has consistently ranked in the top 5 in sales out of 3204 RE/MAX agents in the Pennsylvania and Delaware regions.

Principally a seller's agent in what has been one of the biggest buyer's markets in history, Don stands out as one of the most successful realtors in Main Line PA. Don success is a product of his passion for the real estate industry and his commitment to doing whatever is necessary to sell his client's home at the best price in the quickest time period. In addition, he is always available for his clients to walk them through the often complex process of buying or selling a property.

The Marketing Makes All the Difference
Dowd's passion and commitment are major reasons in the success of his clients, but his marketing strategies are really what differentiates him as a top realtor. Main Line PA agents, typically only keeps 50% of the commissions earned from the sale of real estate. Don has negotiated a 99% share of his commissions, allowing him to invest the necessary resources into the marketing of his clients homes.

When you list your house with Don, you gain an incredible amount of exposure that you would not get with a typical real estate agent. Main Line Pennsylvania homeowners who a hire Don gain access to all of his marketing, including:
Luxury Homes & Estates Magazine Listings (front and back cover)
Distinctive Homes Magazine Listings
Chester County Life Magazine Listings
Home Decor & Ideas Magazine Listings
The Real Estate Book Listings
Internet & Email Blasts
YouTube Video Blasts
Broker's Only Cocktail Party-style Open Houses
Much more . . .

Don is constantly trying and investing in new marketing methods and ways to increase the exposure of his clients' homes. In today's competitive market, Don's creativity and 'out of the box' marketing techniques are invaluable toward selling your home for top dollar.

For a FREE no obligation, no hassle consultation, with one of the top realtors in Main Line PA
contact Don Dowd directly any time at 610-497-2000 or via email at DonDowd72@yahoo.com